Current News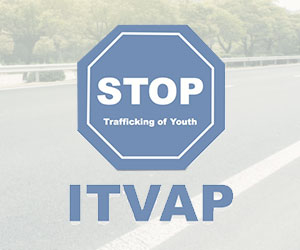 Media Inquiries:
Kenneth Allen
kallen@indysb.org
317-909-7159
There has been an increase in interest surrounding Human Trafficking, especially child sex trafficking, in recent weeks. The Indiana Trafficking Victims Assistance Program is grateful for individuals desire to share information on social media. However, before you share we ask you to consider: Why are you sharing this information, is it accurate information, do you know what resources are available to help in your community, do you know what Human Trafficking looks like in Indiana, especially your local area?
To properly combat the issue of Human Trafficking, keep in mind we must ensure we are sharing accurate information. As a community, we need to be careful when sharing posts on social media as many of these posts portray Human Trafficking in an incorrect and sensationalized way. This is damaging to work intended to stop Human Trafficking as well as triggering to victims/survivors. Not all awareness is good awareness.
The Indiana Trafficking Victims Assistance Program (ITVAP) focuses on issues related to Human Trafficking throughout the state of Indiana. The goal of ITVAP is to raise awareness of Human Trafficking, increase recognition and identification of victims/survivors and to develop a statewide network of service providers for trafficked youth. ITVAP is committed to educating any and all individuals on Human Trafficking and amending the sensationalized narrative that leads to misunderstanding about the topic and ultimately a lack of care for victims/survivors.
If you want to get involved in your community to combat issues of human trafficking contact your ITVAP regional coordinator to learn more about what human trafficking really looks like in most situations and about how you can help fight trafficking in your own community by asking what your community is doing and how to get involved. By working together, we can improve Human Trafficking in Indiana.
If you suspect a youth under 18 is being trafficked call:
The Indiana Child Abuse Hotline at 800-800-5556 and mention "Human Trafficking"
For anyone 18 and over contact:
The National Trafficking Hotline at 888- 373-7888 or text HELP or INFO to 233733 24 hour a day, seven days a week.
Additional information can be found at www.indysb.org/itvap
REGION 1
(219) 230-6797
Amie Rainfish: Lake, Porter, LaPorte,
Jasper, Newton, White, Pulaski and Starke
REGION 2
(574) 205-9497
Ian Hurst: St. Joseph, Elkhart, Marshall,
Kosciusko, Fulton, Cass and Miami
REGION 3
(574) 213-1502
Jeremy Greenlee: LaGrange, Steuben,
Noble, DeKalb, Whitley, Allen, Wabash
and Huntington
REGION 4
(317) 214-0905
Morgan Donatelli-Bow: Benton, Carroll,
Clinton, Fountain, Montgomery, Parke,
Putnam, Tippecanoe, Vermillion and Warren
REGION 5
(317) 361-2631
Jessica Herzog-Hall: Howard, Tipton,
Boone, Hamilton, Hendricks, Marion
and Hancock
REGION 6
(646) 580-7051
Laura Donatelli-Bow: Adams, Blackford,
Grant, Delaware, Henry, Jay, Madison,
Randolph, Rush, Wayne, Wells,
Bartholomew, Decatur and Shelby
REGION 7
(765) 343-9459
Elaine Banter (Bottomley): Sullivan, Vigo,
Greene, Brown, Clay, Owen, Morgan,
Monroe and Johnson
REGION 8
(812) 493-5999
Meagan Cothron: Scott, Jefferson,
Switzerland Ohio, Dearborn, Ripley,
Franklin, Fayette, Union, Jackson
and Jennings
REGION 9
(812) 204-4053
Christina Wicks: Daviess, Dubois, Gibson,
Knox, Pike, Posey, Spencer, Vanderburgh
and Warrick
REGION 10
(812) 267-2113
Sheila C. Bobay: Clark, Crawford,
Floyd, Lawrence, Martin, Harrison,
Perry, Orange and Washington